Elite Business Live is the UK's No.1 premium business experience. VIP tickets are now available for you to be part of our exclusive studio audience at the Hilton Conference Centre. Here's why other entrepreneurs have already re-booked for this year.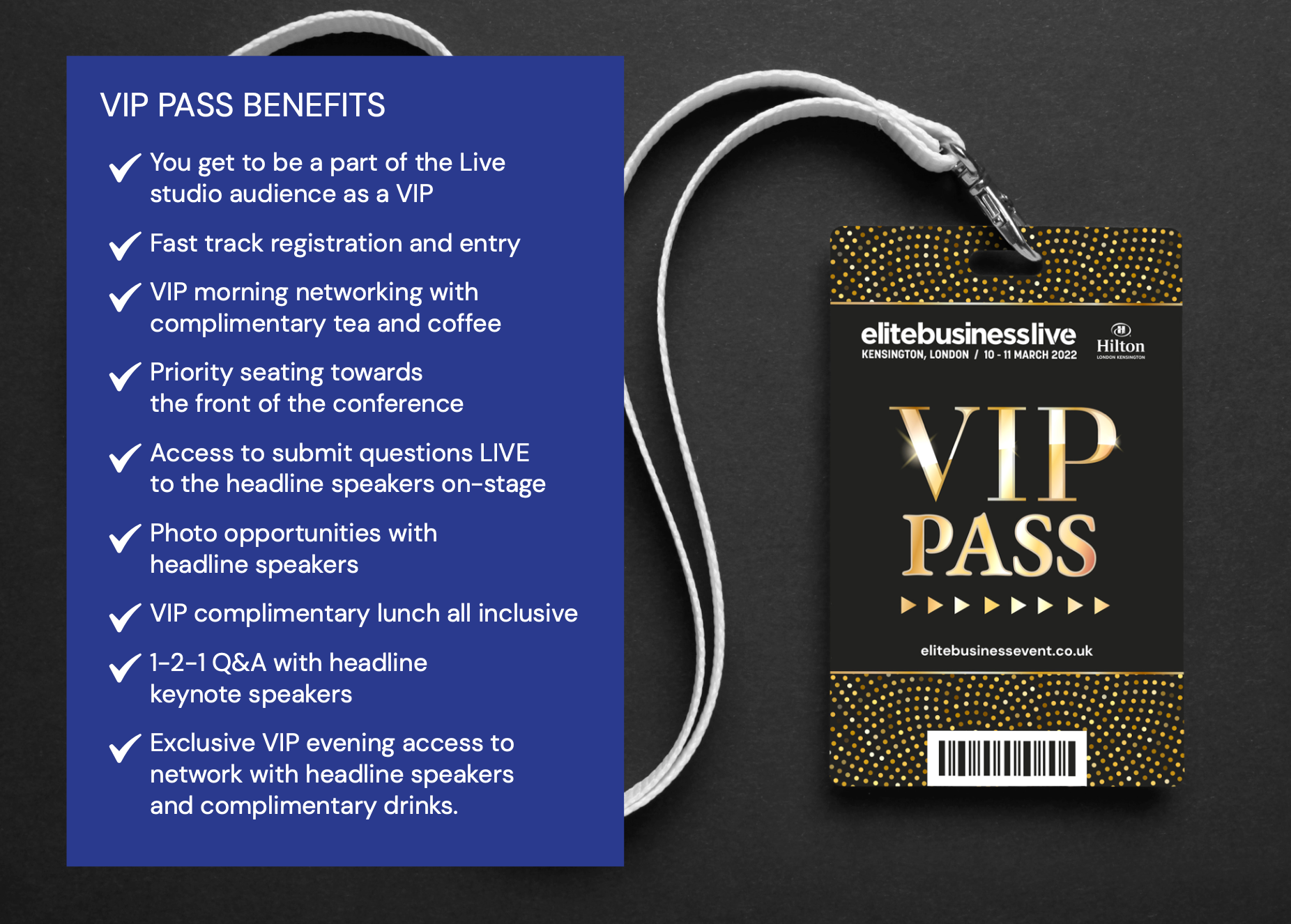 We surveyed 500 of the delegates that have previously attended Elite Business Live 100% rated Excellent/Very Good
HEAR WHAT PREVIOUS VIP ATTENDEES ARE SAYING
We will have an early bird booking available on either Day 1 (or) Day 2, both days. Tickets will open on the 03/10/22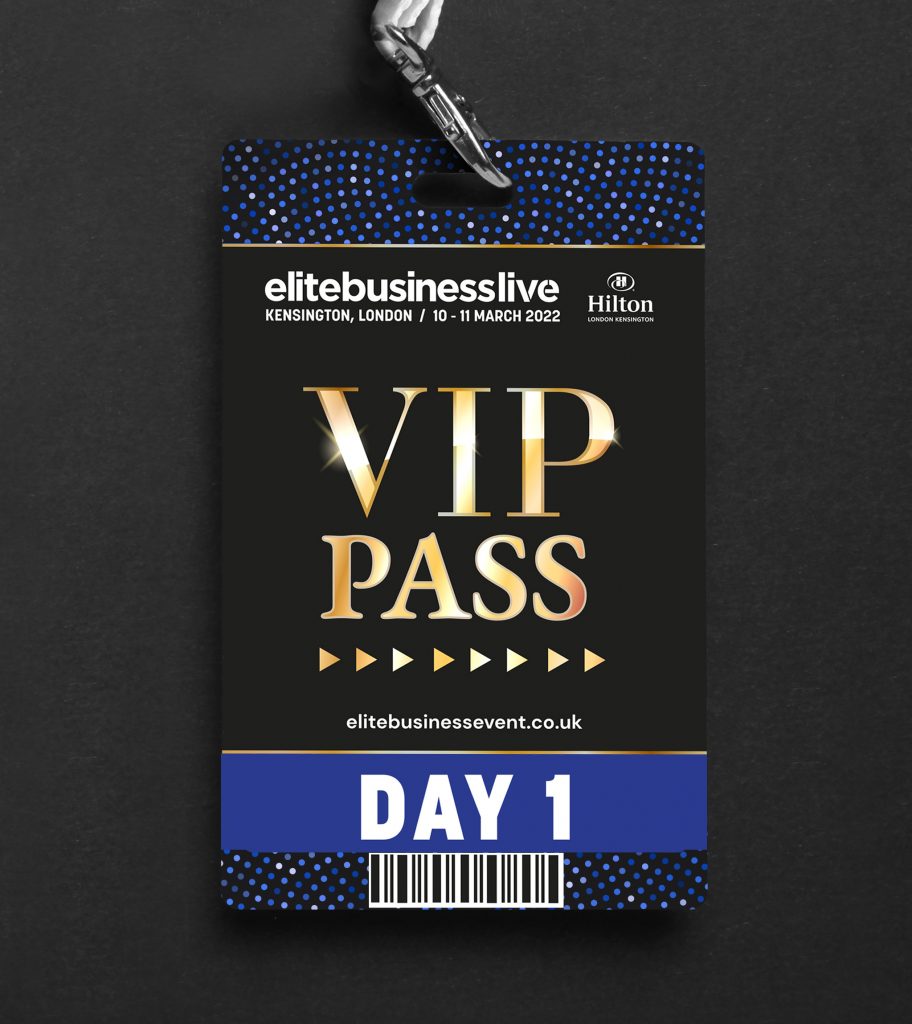 9th March 2022
8am - 6pm GMT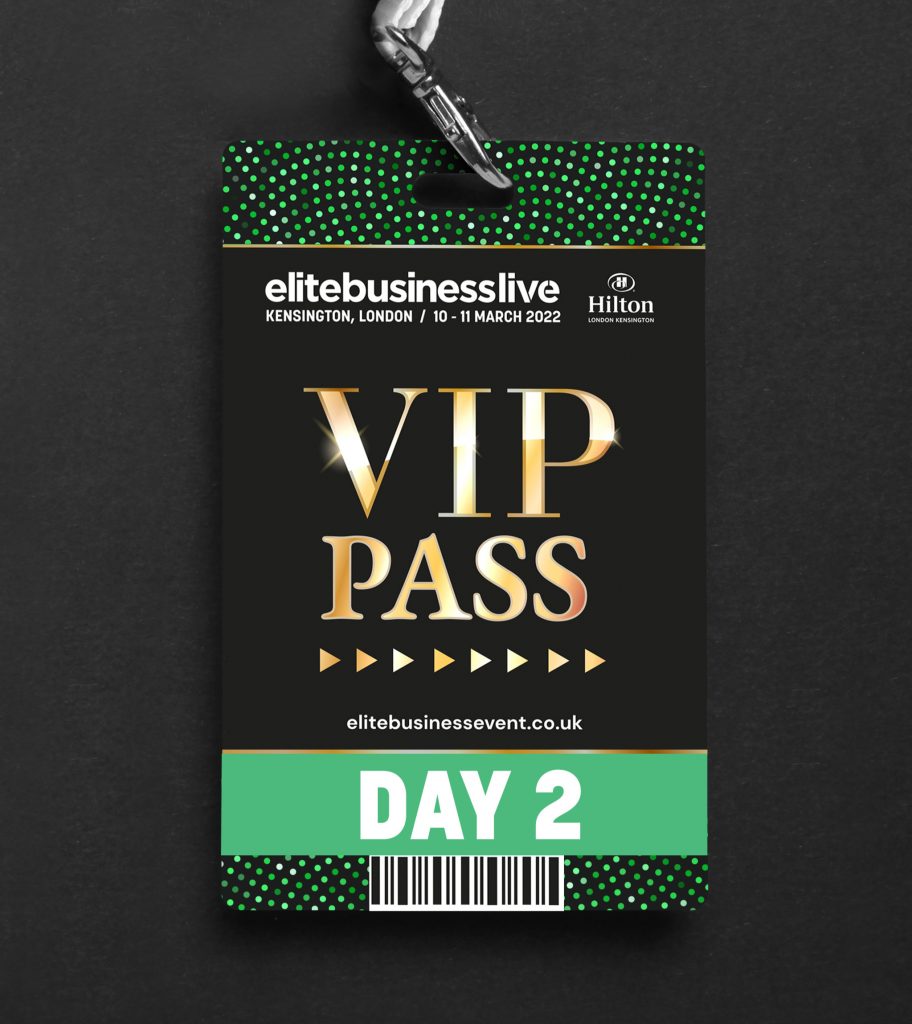 10th March 2022
8am - 6pm GMT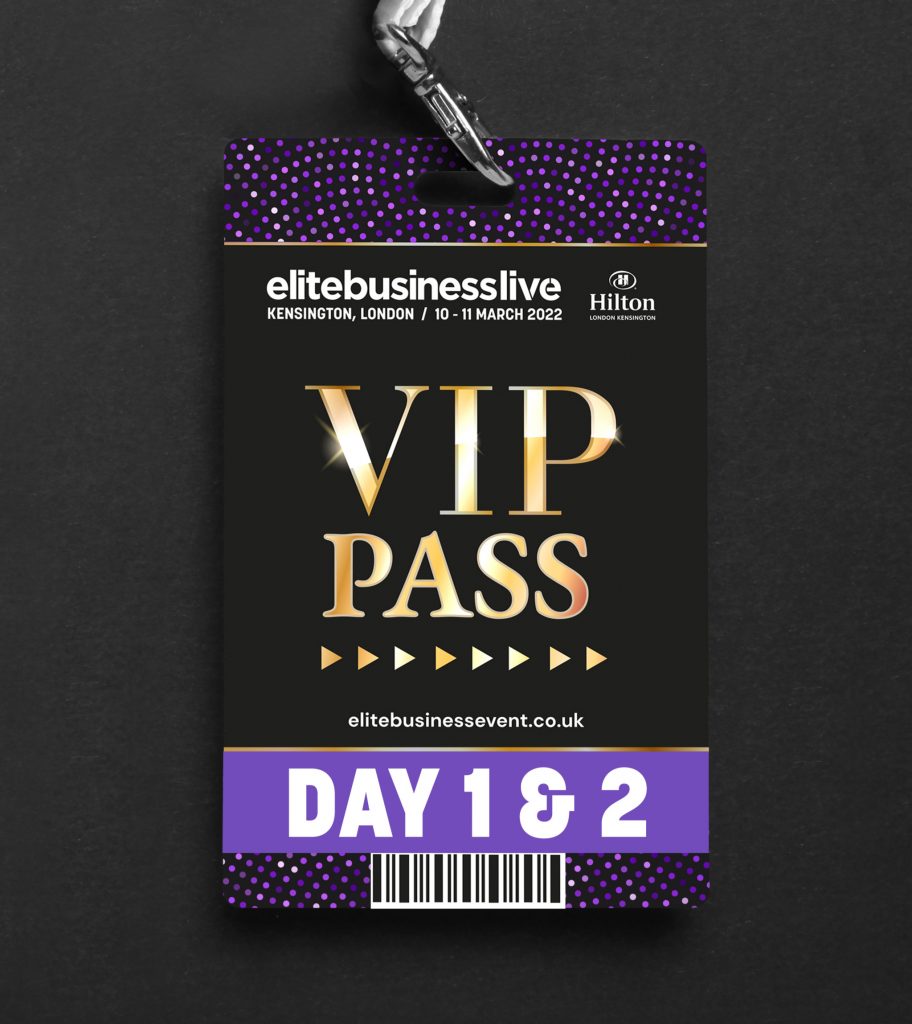 9th & 10th March 2022
8am - 6pm GMT

Elite Business Live is an event with a difference. Unlike other business conferences, you can create an itinerary that's right for you. Here's how it works...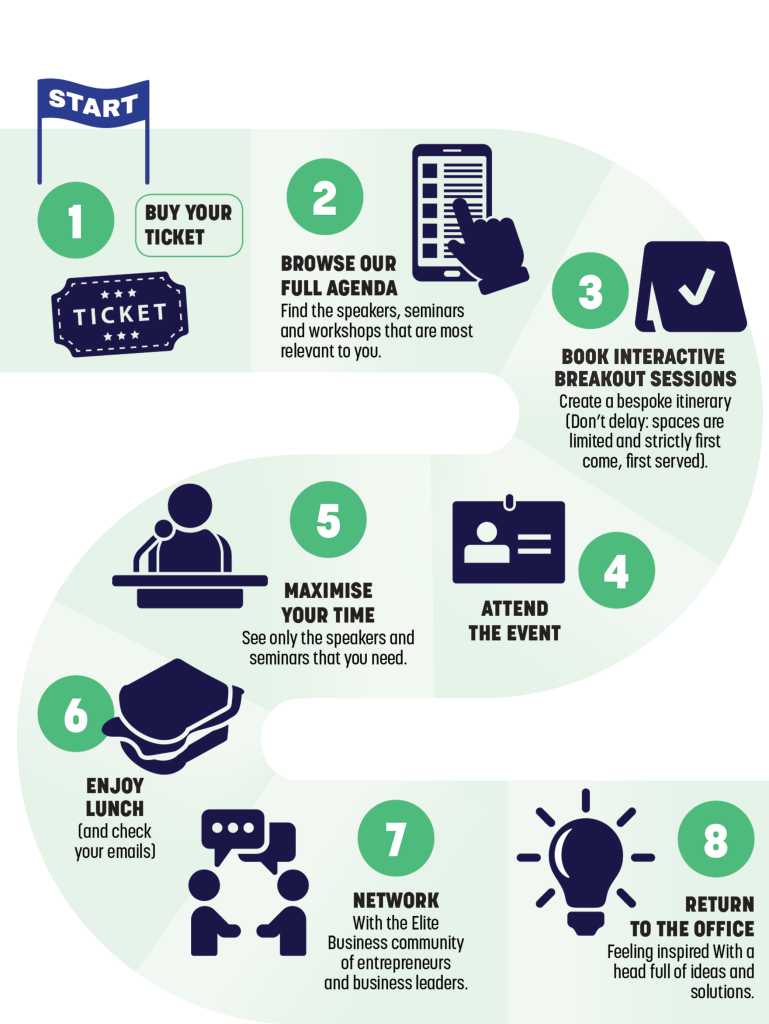 Entrepreneur, investor, speaker, non-executive director, adviser & former investor on BBC Dragons' Den Piers Linney speaking at Elite Business Live 2021.
This is an exclusive offer to attend our event as a VIP and meet some of the UK's most celebrated entrepreneurs. Limited numbers available so book now.