Elite Business Live is a one-of-a-kind event. Dedicated to high-growth businesses, it spans two full days and is packed with speakers, seminars, workshops and networking opportunities. We bring the best of British small businesses together to discuss how to secure growth and build smarter enterprises.
Why attend Elite Business Live 2021?
Hosting 1000+ business leaders and successful entrepreneurs, the business event of 2021 will be packed with interactive panel sessions, insightful speakers and seminars aimed at helping you develop sustainable growth strategies, elevate your brand, generate leads and build a strong network and support system.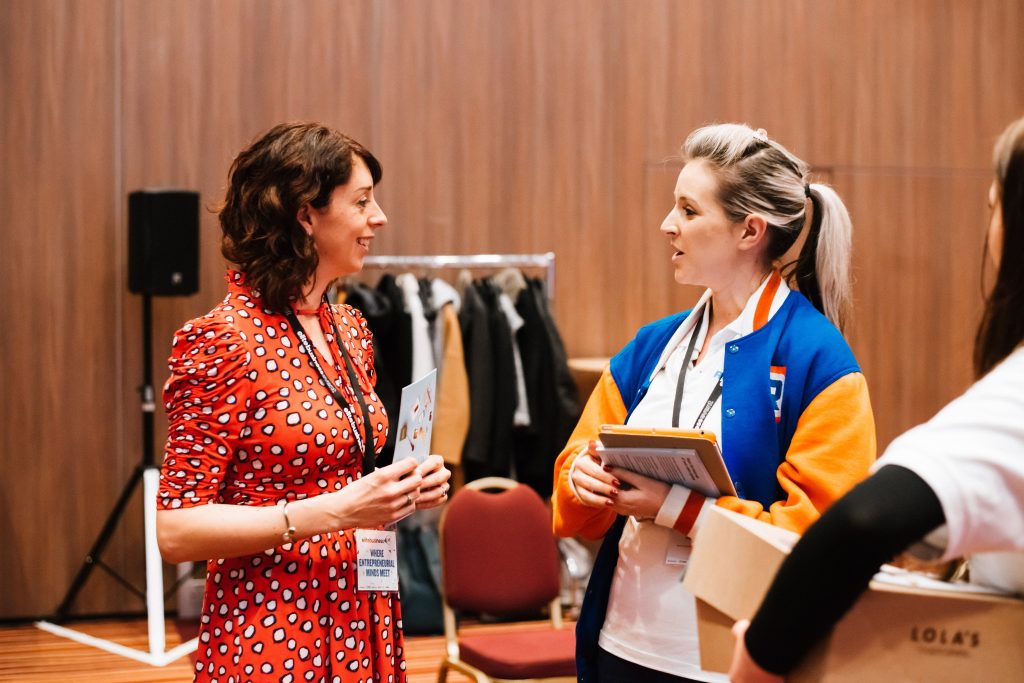 1000's entrepreneurs attending - make invaluable new connections​
50+ high profile speakers of entrepreneurial Britain
Interactive Breakout Sessions
VIP opportunities - meet the speakers
Speed mentoring - find potential future relationships
GAME CHANGING CONVERSATIONS
Interactive entrepreneurs: sitting still isn't an option

Hear the inspirational stories of entrepreneurs who beat the odds to make it big. Learn how to utilise technology and innovation, while making the most of the latest innovative marketing techniques to impact on sales. Attend thought-provoking and inspiring seminars. See fresh perspectives on every business challenge you will face at any stage of your business growth. Join in with interactive Q&As. Take your business to the next level with up-to-date technology, AI and digital transformation. Network with like-minded professionals to build a stronger support system.
At Elite Business Live 2021, you'll discover an entrepreneur event that's completely relevant to you – wherever you are on your journey. Set your own agenda to find the advice and inspiration you need to grow your business, while experiencing first-hand accounts on commercial business growth, talent and regulations, investments and assets, plus digital transformation and international growth.
Discover why our attendees love Elite Business Live!
Massive thank you to Elite Business Live for putting on such a great event, thoroughly enjoyed the speakers and content can't wait until next year!
I thought there were some incredible speakers throughout both days of the event, some really interesting stories way better then the last business event I went to at Olympia!
What a brilliant day! Great line up of speakers and I met Mark Foster. How does it get any better?
Great event, met a great diverse bunch of people who were very likeminded and exchanged some great ideas, the speakers were excellent! It was a highly motivational and inspiring event. I'm looking forward to next year already.
Thank you Michelle Mone for your inspiring story, you really had us all in the palm of your hand and the event was so much fun!
was really impressed with how engaging the panels were and the ease at which you could take so many valuable key assets from them.
The content and presenter were of the highest calibre, just an interesting selection of talks and a great diverse range of speakers. This is a must go-to event it really re-motivates you in your own business.
I wasn't able to attend the event, however it was brilliant I was able to livestream and watch the event from the comfort of my own office.
It was great how there were breakout sessions throughout the day, I could take a breather from the main conference and explore more on what my business needs support on right now
I was so inspired by so many of the speakers, I learned so much it really was an incredible two days of learning.
To me it's been incredibly valuable, and the content I'll take from this will be valuable to the growth of our business.
From each of the speakers you can take one or two little ideas and work out how you can integrate that into your business, I definitely recommend it!
Such an amazing opportunity, not only to learn from the panellists but from all the people around you. Any conversation you get into at this event has proven to be helpful.
Made some really useful connections, certainly be keeping in contact with the people I've met through the networking. Being a young entrepreneur it's really inspiring to listen to inspiration journeys of those that have created household known brands and the challenges they've faced to be where they are today.
LEADERS CORNER
Explore our six key workshop themes
We open up the floor to discuss new ways to solve business problems, explore different marketing strategies and share expert knowledge on how to grow your business. We face entrepreneurial challenges head on with our six leading interactive workshops.
Wealth
& Cashflow
Find investment that
works for you with your
vision and growth.
Sales
& Marketing
Open new opportunities
and increase sales with the
right marketing strategy.
Talent
& People
Learn how to find the right people to grow your business and keep them.
Technology
& Innovation
From AI to team working software invest in tech that produces real results.
Accounting
& Finance
Take control of your
account and refocus
on what matters to you.
Growth
& Export
Ready to show the world what you're made of? Hear from the brands that have made the leap.