Business Coaching is Changing Lives
Every world-class sporting professional and team has a world-class coach, why should it be different in business?
Growing a business brings challenges. How you deal with the challenges and related growing pains is the difference between success and failure. Learn how you can get more from your team, achieve a better work:life balance and grow your profits; guaranteed! 
ActionCOACH is the world's No.1 coaching service with over 200 UK offices. Since 1993, ActionCOACH has helped thousands of businesses and their owners around the world. Their coaching methodology is tailored to you and your business focusing on all areas including time, team and money. 
This free 20-minute session is: 
Completely hassle-free
Pure coaching, no selling
All about you!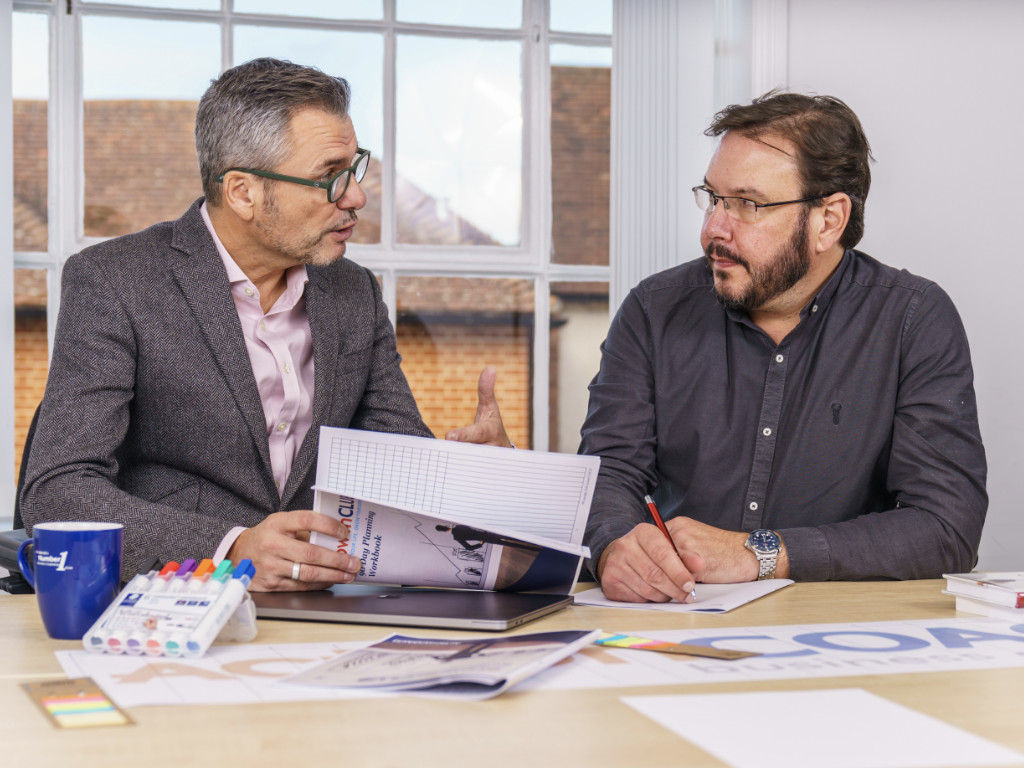 98% of clients would recommend ActionCOACH to a friend or business associate
94% of clients agree that ActionCOACH has a powerful suit of business solutions
95% of clients said ActionCOACH is worth the investment
97% of clients said ActionCOACH makes a positive difference to their lives
It's time to transform your growth…
Unwrap your potential with this 20-minute session and take your business to new heights. Whether you're getting started on your business journey or you have been in business for several years, speaking to a certified business coach will transform your growth. The key to unlocking your potential is the same for you as it would be a top-performing athlete – having a world-class coach. 
I have seen a complete transformation in how I approach my business. ActionCOACH has grounded me to focus on what the business truly needs to help it succeed and kept me focused on those outcomes!
Since working with ActionCOACH, I have more time with my family, less limiting beliefs haunting me from the past. My Action Coach practically saved my marriage as well as my business
Outbound Associates Limited
See how working 1-2-1 with a local coach will visualise your true potential and will help to implement practical solutions to meet your goals.  When you get a coach in your business, it will also impact your life. * ActionCOACH Privacy Policy
ActionCOACH Business Growth Hub is powered by
Click here to open instructions to participate in the sessions.
Please note you can either attend  at the Hilton Conference Centre in person, please Click here for information on venue location.
Our Interactive Breakout Sessions are £FREE to attend either in-person or virtually, and you DO NOT have to purchase a VIP studio audience main conference ticket to attend.